Industrial Process Design and Optimization
In addition to access to comprehensive product and support resources, FLUIDYN provides to its customers the expertise of a team of highly dedicated engineers, with a strong expertise in modelling physical processes from routine to complex CFD 3D-simulations.
The solvers, numerical schemes and physical models are tailored to each specific application to ensure the best fit to the resolution of physical phenomena. The innovative strong coupling between Finite Volumes for Fluid flow resolution and Finite Elements for structural mechanics allows for a combined resolution of fluid and structure resolution even for highly transient phenomena. Transient phenomena are solved more efficiently if all aspects, ranging from CFD, stress analysis, heat transfer, electromagnetic to acoustics, are solved simultaneously. 
Industrial Process Design
In general we can offer:
Design to prototype modeling with the model archived with the design

Coupled process with environmental  impact, industrial risks modeling

Integrated system & 3D CFD process modeling

Quick availability of academic experts for understanding physics

Direct link to development team for numerical methods

Development of application dedicated software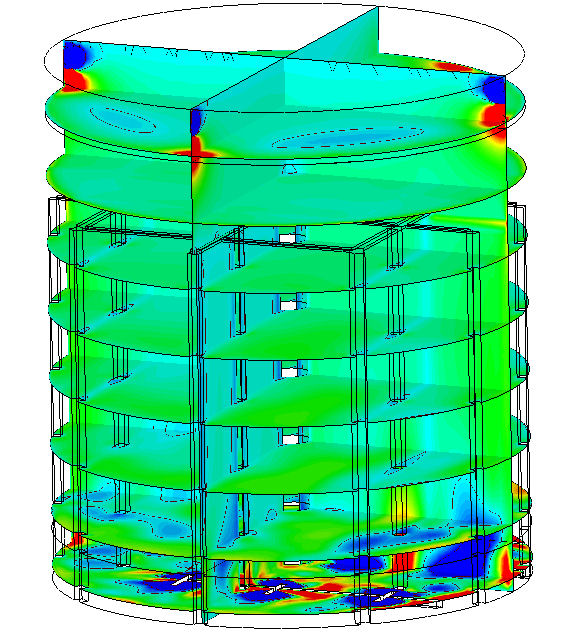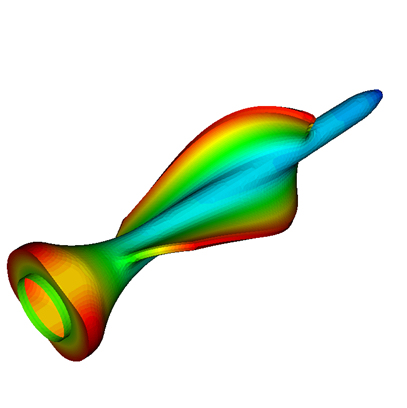 The domains for which we can apply our expertise :
Multiphase, compressible and reactive flows

Fluid-structure interactions

Structural response : deformation and displacement of structures

Heat transfer and stresses

Electro-Chemo-magneto-hydrodynamics

Porous media
Find informations on our dedicated software Fluidyn-MP
Trusting FLUIDYN with your needs in modelling guarantees you : 
a team of expert engineers with a unique know-how

the access to state-of-the-art methods and solvers

a high-level technical response and reactivity to your needs

the possibility to develop for your consultancy study unique and specific physical models

the possibility to capitalize the experience gained into a specific numerical tool