Fluidyn-PANFIRE is a tool dedicated to the heat radiation modelling. The software is able to assess the consequences of the fire radiation and the impacted areas. 
Various type of fires (pools, rack, bulk, warehouses, offshore platforms, car parks, fires in buildings…)

Passive fire protection optimisation

Fire mitigation measures design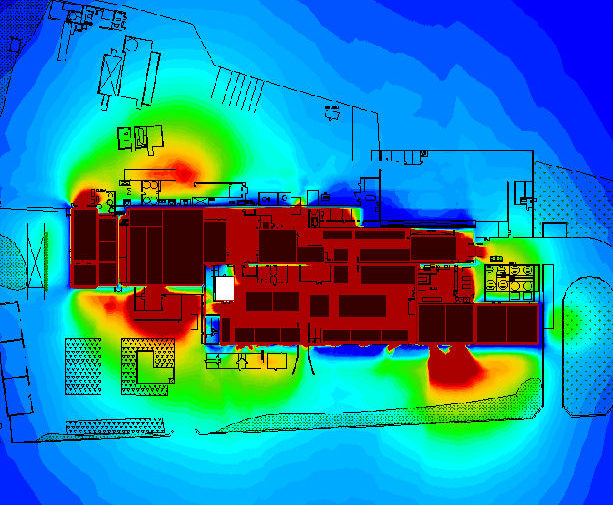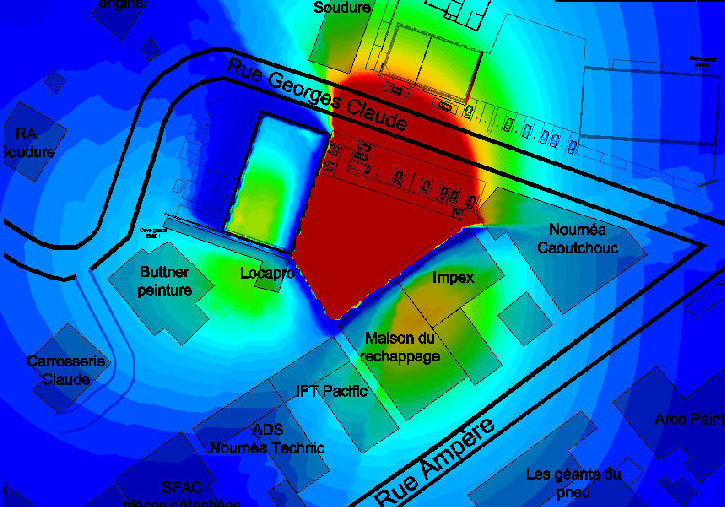 Analytical and empirical models are suitable for accident scenarios of complex geometries, which may include firewalls, water curtains as well as different shapes of storage areas.
In Fluidyn-PANFIRE, the 3D model takes into account the storage characteristics, the firewall position, the topography… Then, the tool calculates the flame geometry and the heat release rate. The heat radiation simulation is then performed in all the directions and gives an accurate assessment of the fire consequences in the surrounding.